Geraldine's approach is grounded both in knowledge and deep respect for traditional folk herbalism AND rigorous clinical experience. She is both an herbalist AND regenerative farmer, and is a dedicated steward of land and native plants. Her offerings are inclusive, intentionally and widely accessible, with strong anti-oppression ethos woven throughout - not to mention, she possesses the special magic of being able to impart critical information in a way that is light, fun, and absolutely infectious. 
The class itself is perfect for folks like me, who don't plan to treat other people, but have been befriending plants and making medicines for several years without any training or foundation - and is also accessible to total beginners. The content of the class is crucial to anyone wanting to glean hands-on skills in the basics of making quality, strong herbal medicines rooted in localism, stewardship, tending relationship, and decolonization. 
-Annie R about "Bioregional Herbalism & Medicine Making"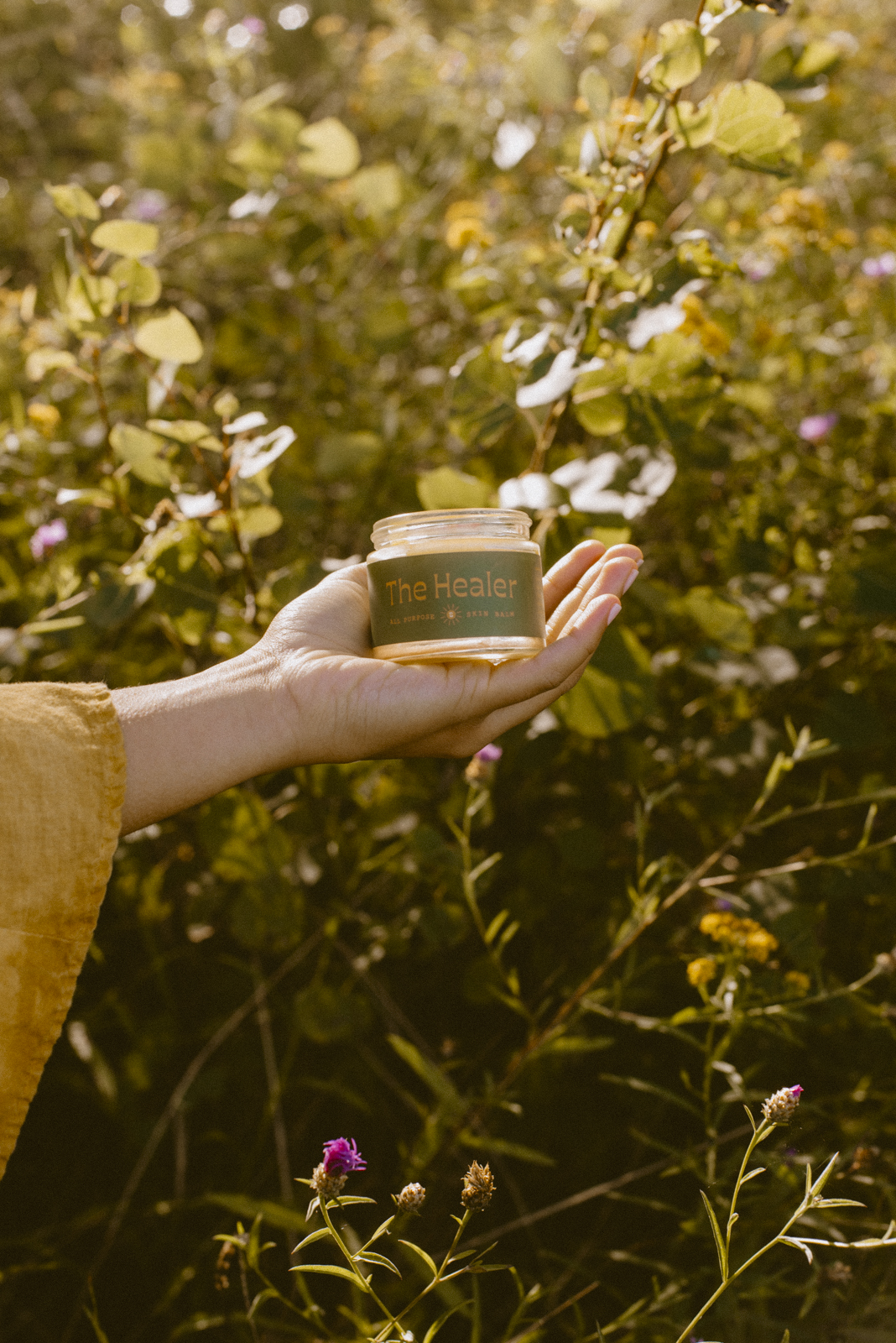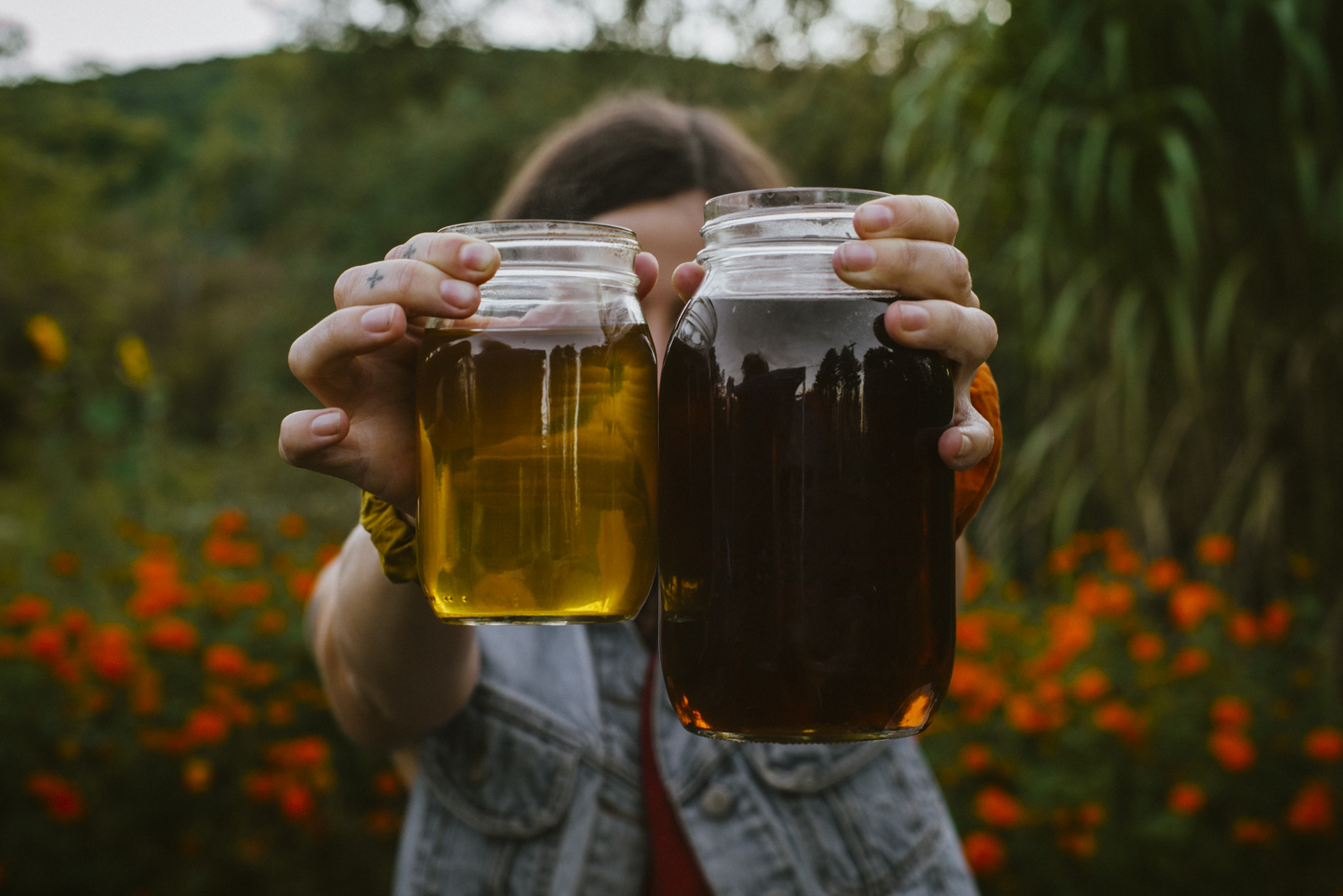 Grace K about "Bioregional Herbalism & Medicine Making":
"I am so glad that I took this course during this time. It opened up my eyes to a world right in front of me, that is much more accessible than I had previously thought. Geraldine is such a kind teacher. She practices with clear-eyed ethics and integrity. I feel so fortunate to have begun this practice with Geraldine as my guide."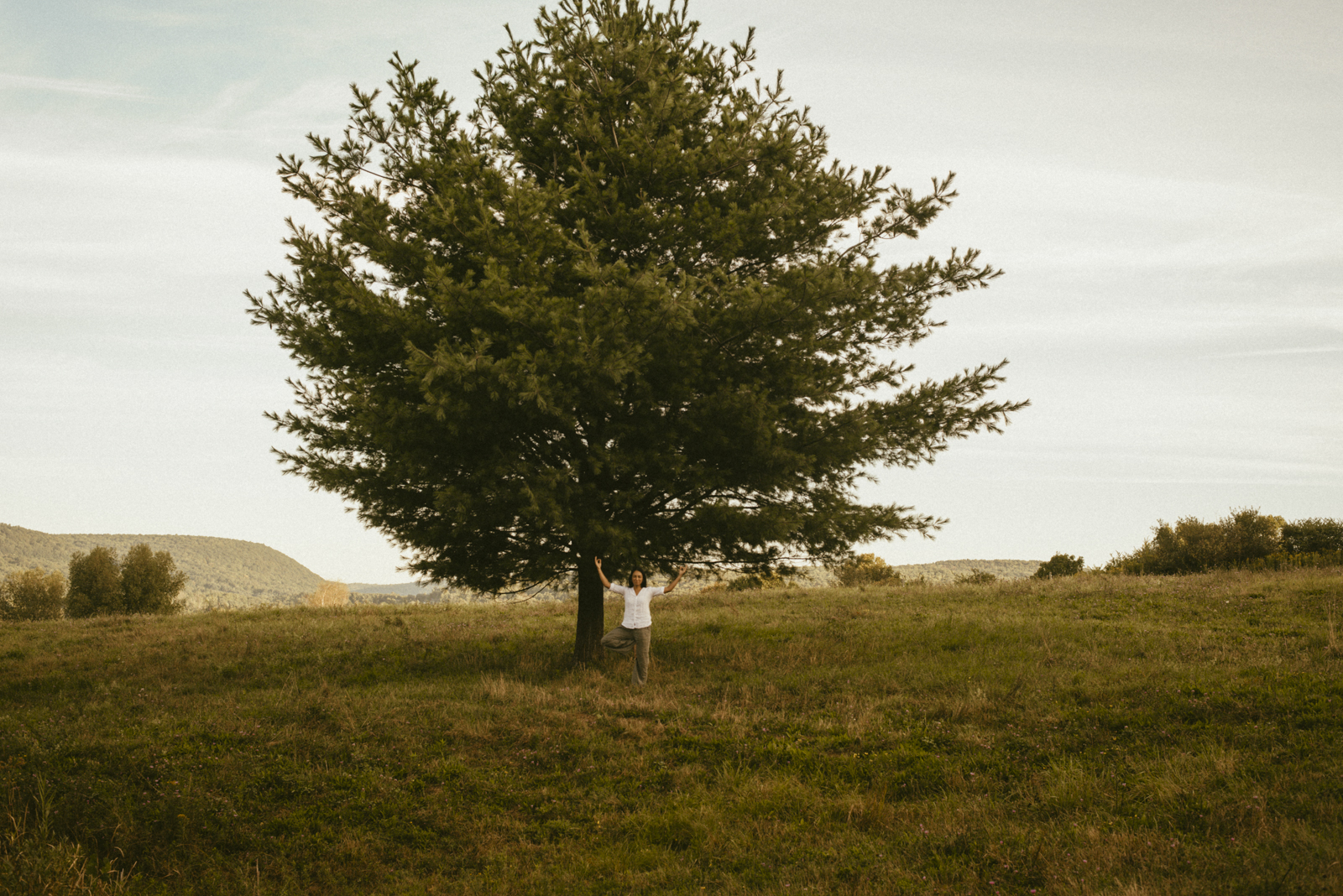 Lara E about "Bioregional Herbalism & Medicine Making"
"I learned so much in class with Geraldine; it was a beautiful way to learn about herbs in my bioregion. I appreciated the combination of information about herbs and information about medicine making. Geraldine made the course material accessible and fun to engage with. I enjoyed the "assignments" that we had to do. I left the course feeling inspired and creative, and have been crafting my own herbal creations ever since."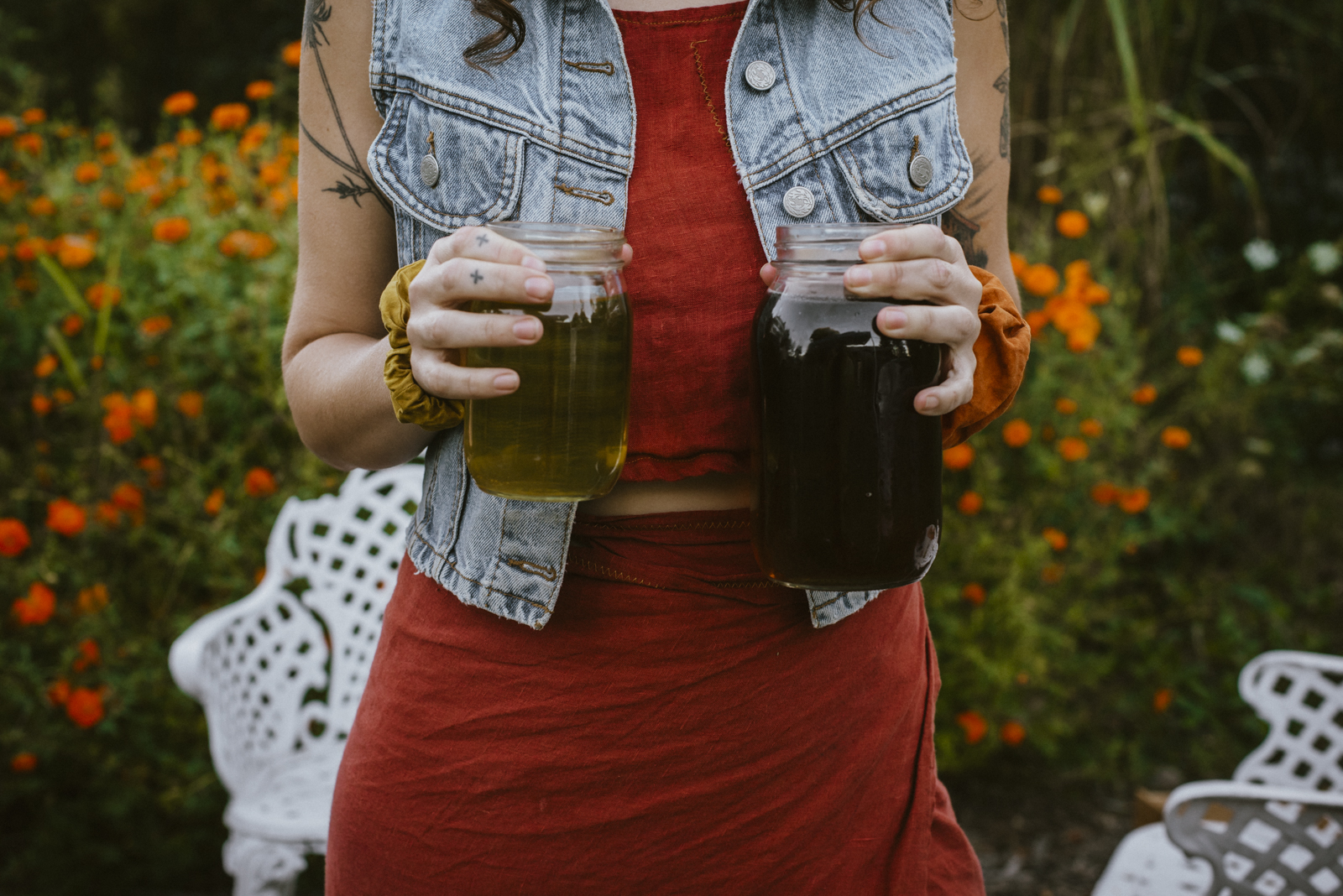 Ginny M about "Bioregional Herbalism & Medicine Making"
"I started the class in the Northwest, lush with wild herbs and berries and ended it on the East Coast, with many different type of plants to choose from. I felt I had the best of both worlds as I hunted for herbs and flowers from both locations. It was great learning how to make herbal mixtures, tinctures, teas and concoctions. This class really gave us freedom to try out different combinations and learn from personal experience. Seeing Geraldine's enthusiasm and passion for bioregional medicines and watching her create them in person was the greatest gift of all! Grateful for her endless knowledge."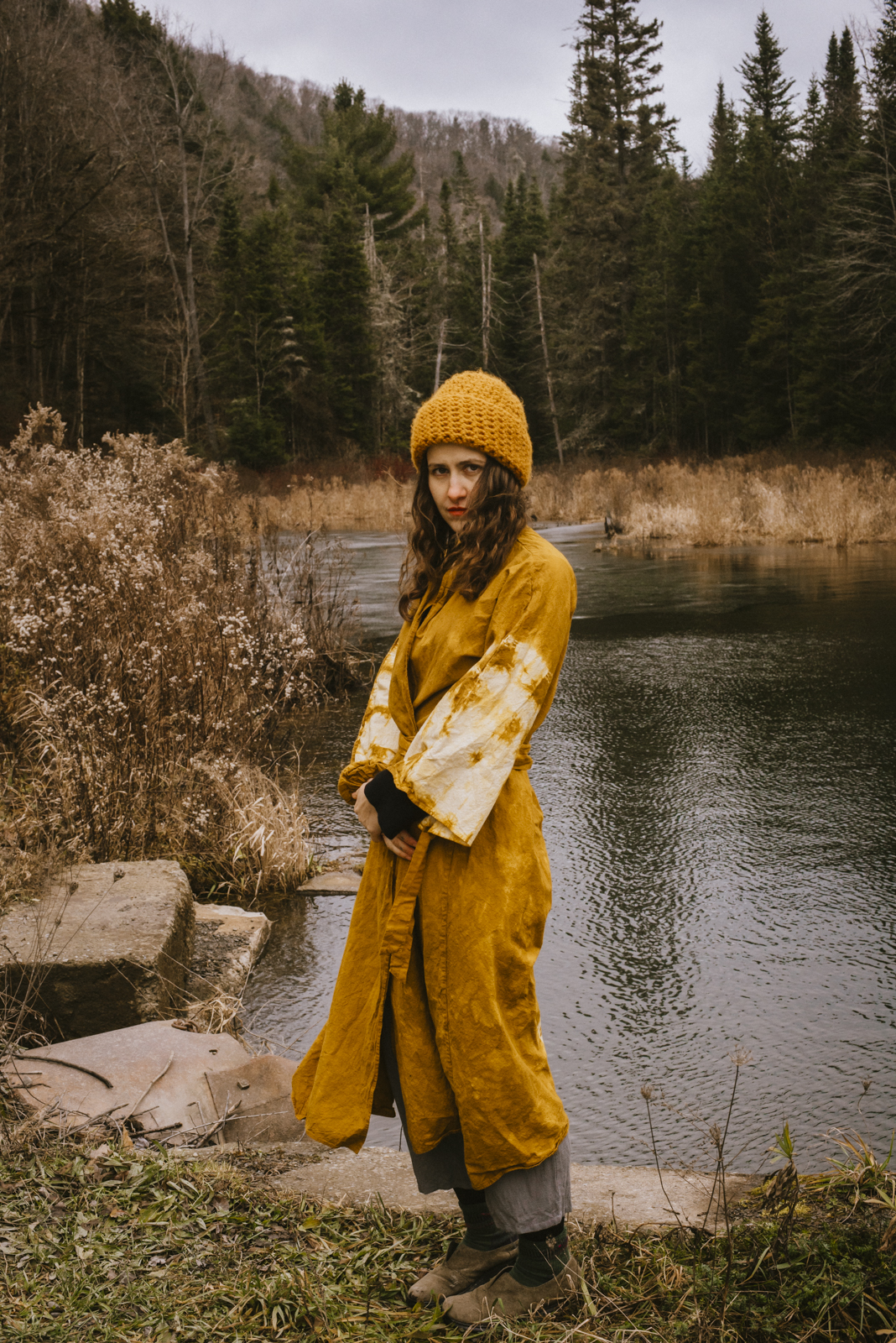 Hi, I'm Geraldine.
I am a clinically trained herbalist, life long gardener, and botanical dyer based in upstate New York. The thread that weaves my work together is the concept of bioregionalism - working with the abundant herbs of our region rather than importing ingredients in from all around the globe. I love turning people on to the rich apothecary growing right outside their doors!
I have been studying herbalism for over a decade. The past 5 years have been completely devoted to the practice. I have taught classes on herbal medicine making and theory at Yale University, Bard College, conferences, retreats, food coops, lifestyle stores, many farms, even a music festival. After every class I receive feedback that my style is organized, thorough, and students feel like they have expanded their understanding of the subject matter. I believe that each class is an opportunity to empower my students and demystify the world of plant and mushroom medicine.
In May of 2020 I launched my first live virtual version of Bioregional Herbalism & Medicine Making. With 50 students on board, we worked through the modules from vastly varied corners of the globe. By the end of the course, I had fallen in love with online teaching, and the students shared their plant profile write ups and apothecaries stocked with bioregional herbal medicine.
I'm so excited to now offer a self paced version of Bioregional Herbalism & Medicine Making! Please be in touch if you have any questions.